If you haven't heard about Roblox, you should be aware of it. It's a free multiplayer gaming platform with a variety of kid-friendly games designed by developers for young gamers. Roblox Tycoon Games is popular among people of all ages since it allows designers and producers to create, publish, and distribute their own games on the site.
Thousands of action, simulations, horror, adventure, racing, shooter, social hangouts, and social hangout games are available on the Roblox platform. There is a common misperception that this is a platform for children alone. There are many titles that adults may play and enjoy, and today we've compiled a list of the 8 best Roblox Tycoon Games for individuals of all ages to enjoy.


Car Dealership Tycoon

Image Source: Car Dealer Ship Tycoon Page


Car dealerships make a lot of money, which makes sense given that they deal in something that might be prohibitively expensive at times. Try Car Dealership Tycoon if you wish to be an automobile tycoon. You may create and personalize your own dealership and equip it with the smoothest, fanciest rides this side of Miami.

And then, if selling vehicles isn't enough, you may also compete in online street races with your stock!

To play Car Dealership Tycoon click here.



Zoo Tycoon 2

Image Source: Zoo Tycoon Page on Roblox


A good zoo must strike a fine balance between entertaining its visitors while also providing sufficient care for its animals. If you enjoy animals, Zoo Tycoon 2 allows you to create the conservationist zoo of your dreams.

Collect and care for a vast array of unusual species from all walks of life, whether on land or at sea, all while providing a fun and exciting environment for your zoo's visitors.

Click here to play Zoo Tycoon 2


Theme Park Tycoon 2

Image source: Theme Park Tycoon 2 on Roblox

I've seen enough YouTube videos about failed theme parks and rides to know that it's a tough market to break into, but the appeal of high-flying rides and free churros is too much for some entrepreneurs to resist. You can develop the greatest theme park in Theme Park Tycoon 2 if you're one of the lucky few who don't puke on roller coasters.

Create all kinds of crazy rides and games from a little plot of land, complete with themed scenery customization. Just keep in mind that there should be a clean bathroom around every bend.

Many Roblox games are management or 'Tycoon' simulations, but Theme Park Tycoon 2 is one of the greatest. After a quick and easy tutorial, you'll be given a large plot of land on which to build your own Disneyland.

The user interface is clean and simple, with a good number of options but not too many to be confusing. The goal, predictably, is to construct a theme park that delights your visitors as their numbers and, by extension, your money grow.

There's a lot of attention to detail here: make sure you have enough dumpsters and other amenities to keep your guests happy and your park clean. Prepare for a lot of garbage to litter the floor if you ignore your sanitary chores. After all, being a theme park designer isn't all fun and rollercoasters.

All Roblox games have leaderboards, which encourage a little friendly competition to keep you going. You'll be pushed to keep chasing the theme park of your dreams with your online rivals' money and guest counts continuously haunting the corner of your screen. You won't be able to design the weird parks found in games like Planet Coaster, but you will be able to make your own.
Click here to play Theme Park Tycoon 2.


Super Hero Tycoon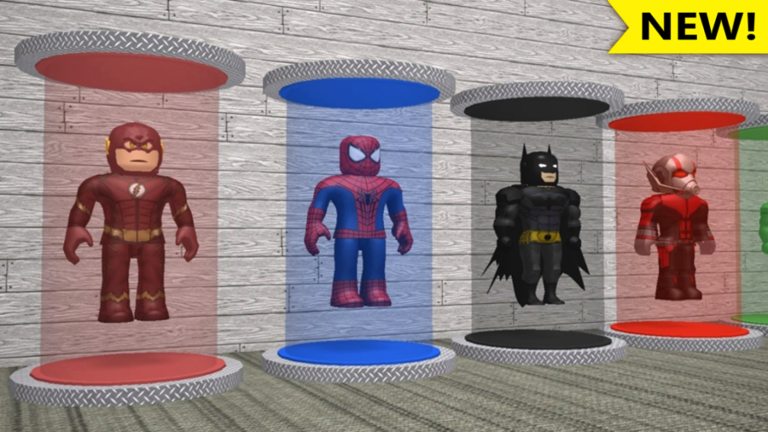 Image source: Super Hero Tycoon on Roblox

It's impossible to deny that superheroes have been overly marketed. Let's not forget that Iron Man is a multibillionaire businessman. But, hey, if superheroes have to be a product, at least in Super Hero Tycoon, you get to select how much of a commodity they are.

Create a team of heroic metahumans and send them out to save the day, all while investing the money earned in your heroic operation.

Click here to play Super Hero Tycoon on Roblox


House Tycoon

Image Source: House Tycoon on Roblox

I don't pretend to be an expert in the real estate market. People sometimes want huge condos, and sometimes they prefer to live in trailers to reduce their carbon footprint. In House Tycoon, it's your job to give people homes if they desire them.

Build and design a slew of homes, large and little, and then sell them to anyone who wants them (for the right price, of course). Profits from sold properties provide you with more resources to expand and improve your homes, adding luxuries like swimming pools and triple garages!

Click here to play House Tycoon.


Ninja Tycoon

Image Source: Ninja Tycoon on Roblox

Ninjas seem like a horrible business model to create around because their whole premise is that no one is meant to know they're there. Oh well, I'm sure you'll be able to make it work with Ninja Tycoon.

Create your clandestine ninja hamlet and raise the next generation of heroes-for-hire who operate in the shadows. Successful missions will give you additional money, which you may use to expand your village and build bigger and better facilities to assist your ninjas to be the greatest possible maybe-assassins.

Click here to play Ninja Tycoon
Tropical Resort Tycoon


Have you ever been to a Jamaican vacation spot? I've done so. It's stunning. Bottomless cocktails, a massive hotel, and a sparkling blue ocean When the season is right, everyone wants to visit the tropics, which means you have a great money-making chance.
Take control of a tropical island in Tropical Resort Tycoon and turn it into the best resort on the seven seas, replete with a big hotel and luxuries that most people only dream of. Continue constructing outwards once your resort is up and going to turn your island into a whole resort town!

Click here to play Tropical Resort Tycoon


BLOX FRUITS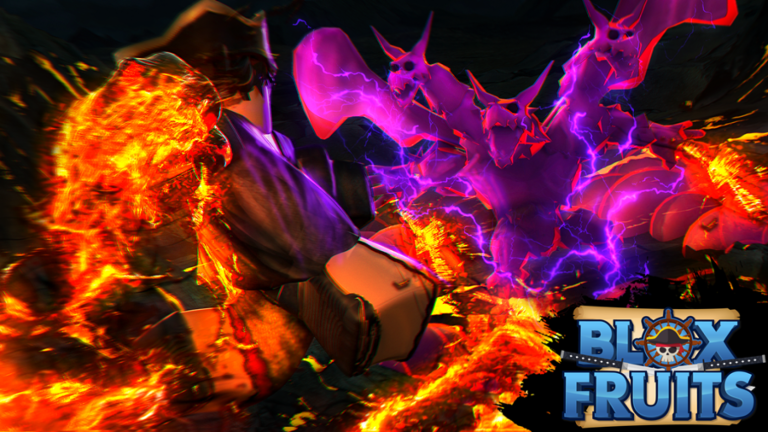 Consuming a Blox Fruit provides you with many strange and fantastic properties, depending on the sort of fruit you eat and is inspired by Devil Fruit from the One Piece anime. You aim to steadily increase in power and skill as you advance through the realms, working together with other players to fight opponents and level up, using the power of this fruit.

Because each fruit has its strengths and limitations, it's critical to use your Blox Fruit intelligently to proceed. The fruit can be bought from a vendor, but it also spawns on the map every hour, so keep an eye out if you want to switch up your skills.

Click here for more Guides by Gaming Route