Team 17 has recently confirmed in a Press Release that the first Real-Time Worms game is releasing in December for PlayStation 5, PlayStation 4, and PC Team 17 are also holding an open beta, which will be on both PS4 and PC it will feature cross-play too.
Worms Rumble will be the first game in the series, introducing real-time strategic combat and object destruction and 32-Player destruction. It will also feature cross-play players battling each other even if they are playing on different platforms. You can also make your own Worm in Worms rumble with the cosmetics and personalization that ranges from outfits and hats you get for your worm and weapons that your worms wield.
Worms Rumble will also feature weapons like Bazooka, Assault Rifle, Holy Hand Grenade, and things like Jet Packs and Grappling Guns, which will make your traversal better in Worms Rumble.
Worms Rumble has fast-paced action for up to 32 players per match in various modes, which include deathmatch and squads pre-orders for Worms Rumble are available now for only 14.99$ (pre-orders will be open for PS4 closer to release date.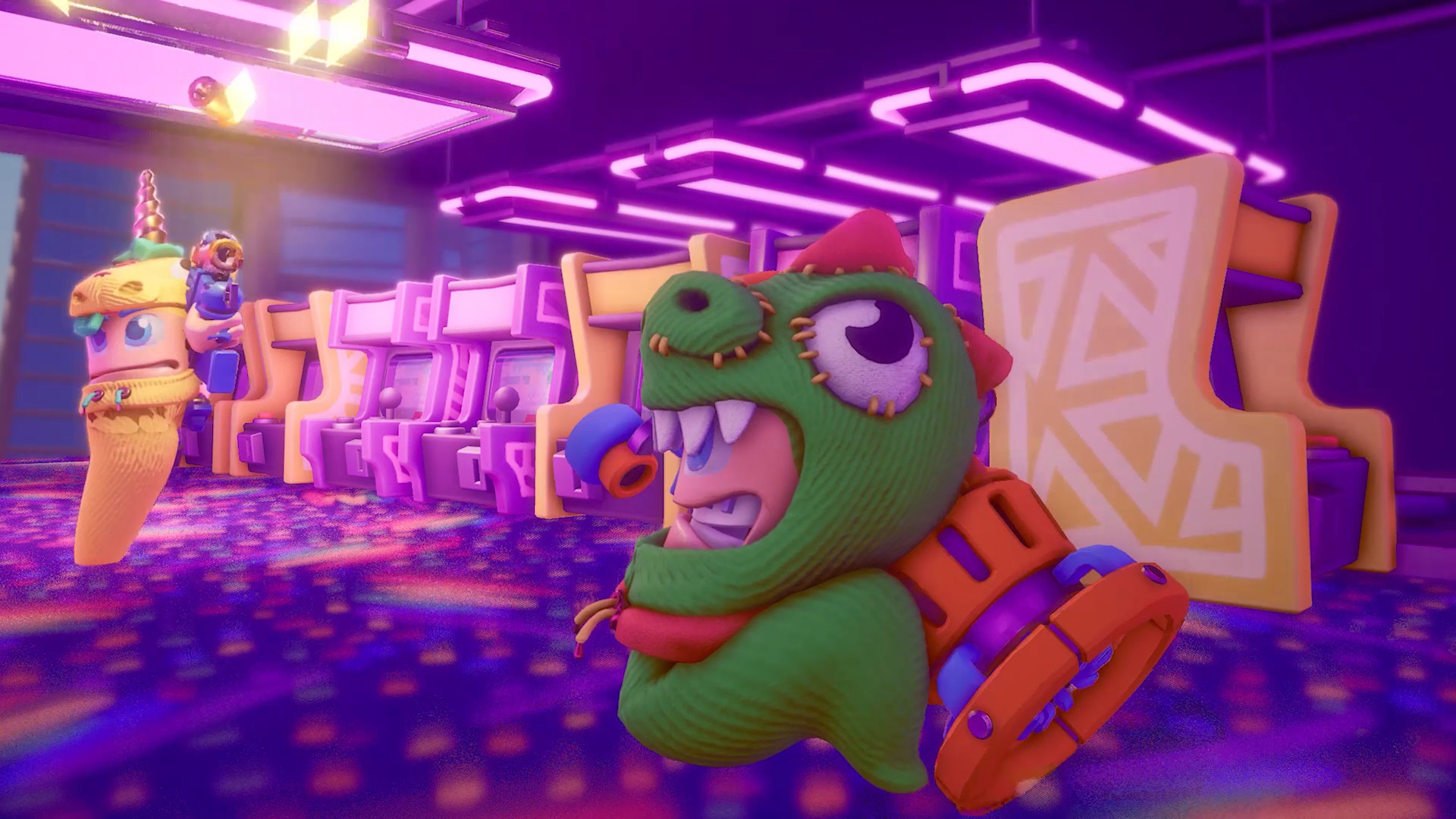 "Revealing the release timing of Worms Rumble is an extraordinary moment for the development team, and we're thrilled that it's only a matter of weeks away. We're very excited to see players take to the arenas, and it's fantastic that through the PlayStation 4/PC crossplay open beta next month, we can give you a taste of what's to come in December. It's even more special considering we're celebrating the 25th anniversary of the series in days after the beta, with Team17's own 30th anniversary coming up on the 7th December." –Kevin Carthew (Creative Director at Team17)
Team 17 has also revealed the second map, which will come to Worms Rumble at launch; it's called Portal Park, which will be revealed later today in some sort of teaser/trailer. We will keep you updated as soon as they are published. Portal Park will include underground train tracks that will provide your worm rapid transit to other parts of the map. The announcement of Portal Park follows on from the reveal of Missile Mall in the summer, which takes place in a huge, sprawling shopping mall complete with a ballistic missile. Fan-favorite gadgets, including Grapple Guns and the Jet Pack, are also making a return ready for players to traverse the maps and get the edge over the competition.
Access to a plethora of exclusive cosmetic items, including; an outfit, beanie, skin pattern, baseball bat skin, player banner, and challenge title, is now available through Steam's pre-orders. The 'New Challenger' bonus pack will provide PC players with the option to finetune further their Worms Rumble look as they fight for victory. Further cosmetic items will be available and unlocked as players progress through the ranks, including different hats and glasses, bringing a wide variety of customization options so each Worm can be fashionably unique in the arena.
UPDATE: Trailer has been uploaded
What do you think? Please let us know in the comments below.