Oddworld Inhabitants have announced that their critically acclaimed game Oddworld: New and Tasty is coming to Nintendo Switch this October. Oddworld: New 'n' Tasty is an action-puzzle platformer it will be available to download on Nintendo eShop in October it will also be available in retail.
It is made from scratch, New 'n' Tasty has the freshest game ingredients which feature organically grown and breathtaking enhanced visuals, audio and grass-fed gameplay which is more profound and filled with piping hot delicious action and an amazing story.
The Physical version for Oddworld: New 'n' Tasty is available at retailers to pre-order today Oddworld: New 'n' Tasty begins with the protagonist Abe who is serving as a floor-waxer at RuptureFarms before stumbling into a meeting and overhearing his boss who is Molluck The Glukkon, discuss future plans to turn Abe and his fellow Mudokons into Tasty Treats as a final effort to rescue Molluck's Failing meatpacking empire.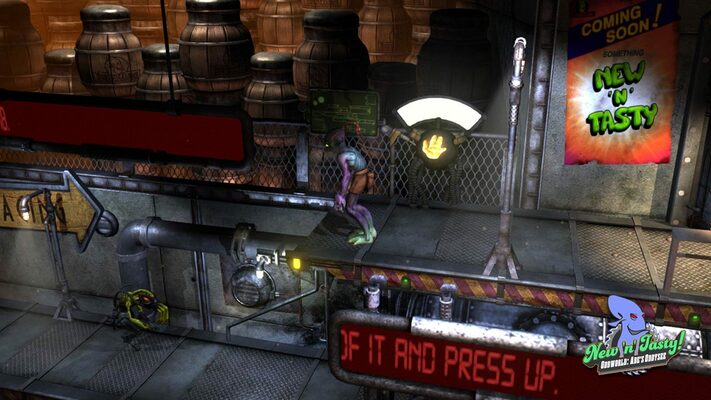 Check out the announcement trailer of Oddworld: New 'n' Tasty for Nintendo Switch below:
Oddworld: New 'n' Tasty is Co-published by Microids, Nintendo players will be able to help Abe on his epic journey in October as he tries to escape his fate and save fellow Mudokons at RuptureFarms, and maybe even become something far greater than Abe imagined.
People can currently buy Oddworld: New 'n' Tasty on PlayStation 4, Xbox One, Android, PlayStation 3, iOS, Wii U, and PlayStation Vita if you want to play it before it comes to Nintendo Switch then buy it on one of the platforms we stated above.
What do you think? Please let us know in the comments below.