According to a recent leak on Nintendo Shop, Immortal Fenyx: Rising DLC will be released on 21/01/2021. There's a leaked trophy list as well, and it will be free for all the people who have already bought the season pass for Immortal Fenyx Rising.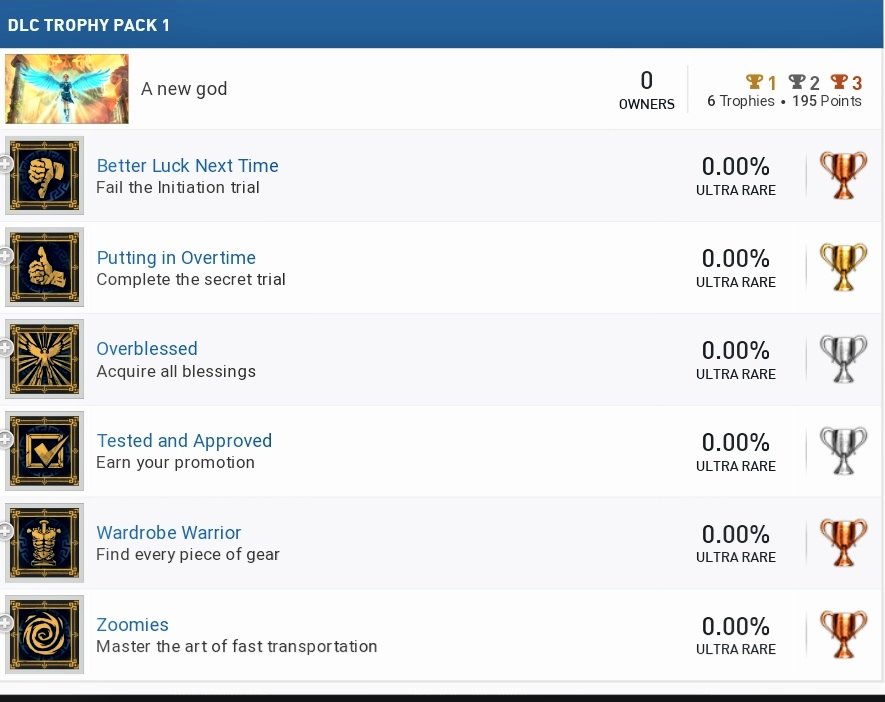 Looking at the trophy list, it seems like the DLC is mostly new mechanics and some extra missions. The DLC will be named "A New God" and some type of promotions, gears, a different type of transportation, some blessing mechanic, and Initiation Trials.
I have not played Immortal Fenyx Rising yet, but I have heard many people praise it and compare it to the likes of The Legend Of Zelda: Breath Of The Wild and Assassin's Creed Origins. It is set in greek mythology and features various types of customization; it also features many Platforming Challenges, and it is developed by the same team behind Assassin's Creed Odyssey.
I hope this DLC is great I look forward to playing the base game soon. There have been sales for Immortal Fenyx Rising as well. If you are like me and haven't played Immortal Fenyx Rising yet, you can look up for a sale or wait until an upcoming sale unless you are in a hurry and want to buy the game right now. Here are the links to buy Immortal Fenyx Rising:
Immortal Fenyx Rising on PlayStation 4/5 
Xbox One X/Xbox Series X/S
Nintendo Switch
Google Stadia
What do you think? Please let us know in the comments below.