Fight Crab is set to release for Nintendo Switch on 15 September as recently announced by the publisher Mastiff; they have partnered with Calappa Games. Fight Crab is a 3D action battle physics-based game which will come to Nintendo eShop people will be able to download it on 15 September
As mentioned before, Mastiff will publish Fight Crab by the developers of Calappa Games Fight Crab combines giant crustaceans, weird weaponry, and claw to claw combat. The game itself is absolutely hilarious.
Check out the official trailer for Fight Crab on Nintendo Switch Below:
Fight Crab is one of the hilarious games I have ever played you can play it now on PC on Steam (Releasing on 30 July) or Itch.io (the current version is early access according to the developers)
Fight Crab also features couch co-op you can play the versus mode with 2-4 players, and you can play the campaign with your friend with split-screen
Key features for Fight Crab: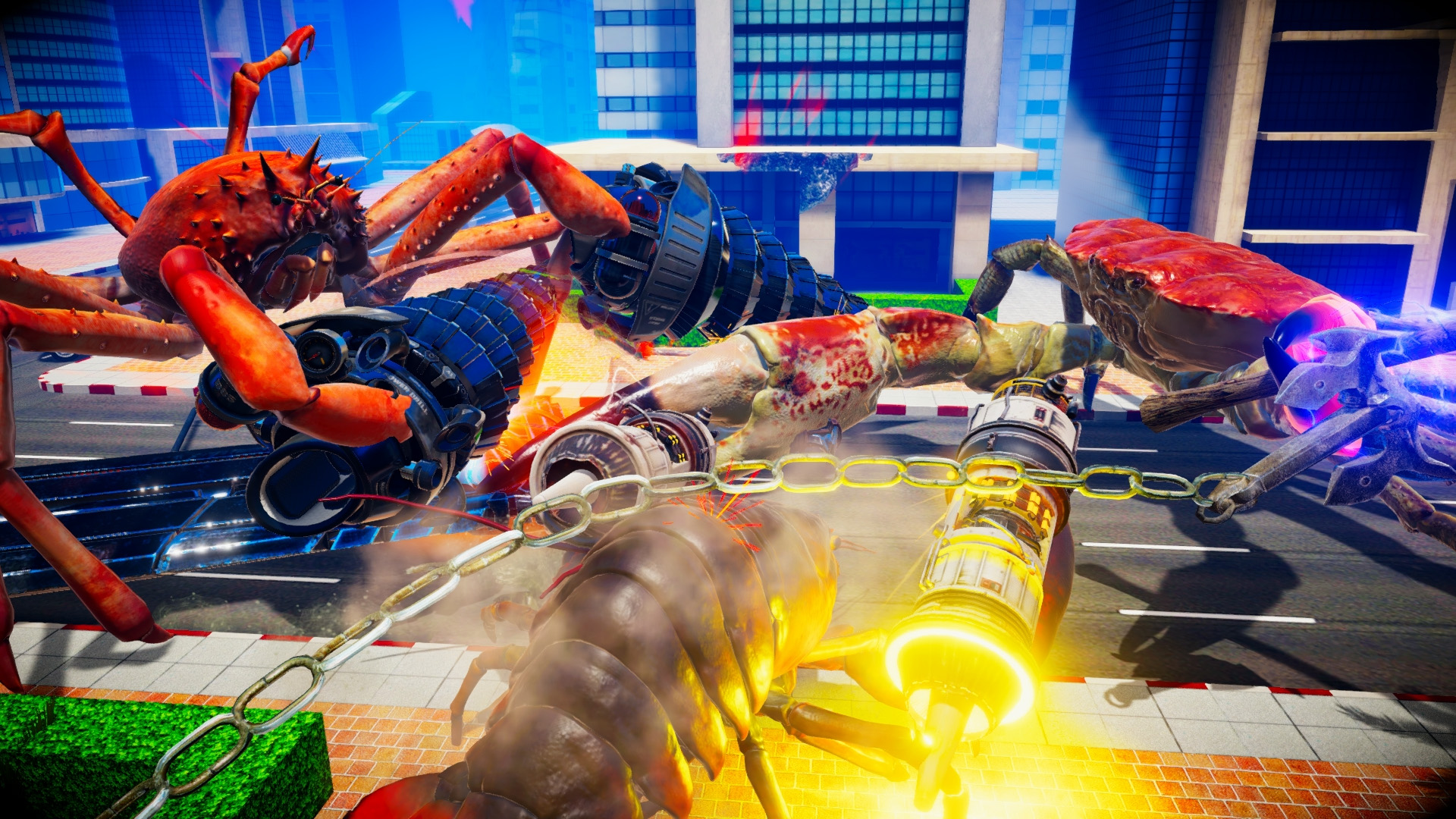 Players will be able to Claw through 7 Tutorial stages and a Campaign Mode with 34 stages spread out across seven chapters.
There are 23 types of playable Crab, 48 different weapons, and 11 unique battle arenas.
Fight Crab includes a variety of matchmaking options, including one vs. 1, 2 vs. 2, and both offline and online co-op and versus battle modes.
You will be able to Unlock special Skills like the fabled Kanihameha, the devastating Crab Copter, and more.
You can Level up your Crab, recruit new crabs, and purchase deadly new weapons – build the ultimate crab warrior.
You can also use the Nintendo Switch Joy-Con™ motion controls to manipulate limbs to punch, grab, and flip your way to victory freely.
Fight Crab on Nintendo Switch will also feature Photo Mode to capture, share, and immortalize epic confrontations and intense battles.
What do you think about Fight Crab? Please let us know in the comments below.