Babylon's Fall, the latest to come from PlatinumGames and Square Enix, creators of the Bayonetta and Nier franchises along with Metal Gear Rising: Revengeance, was shown to be in the Closed Beta Testing process. A trailer for the game was released all the way back in 2019, but there hasn't been any word from the developers since then, not even having a definitive release date.
A trailer for the game was released during the State of Play in December 2019, displaying intense action and hack-and-slash combat. Just from the fact that it's being developed by PlatinumGames, one cannot help but be excited for the reveal of its release date and, even more so, its eventual release to the public. The trailer showed off the wide variety of enemies and weaponry, promising heaps of action in the title. I myself am extremely excited, and knowing the studio's history with action titles, there's nowhere to go but up for their quality, especially with the new generation of consoles.
The account of Japanese gaming news website Gematsu released an image and gave out a link to the project's Steam database site, where it was notably updated just yesterday, and has been noted as being hidden from the public.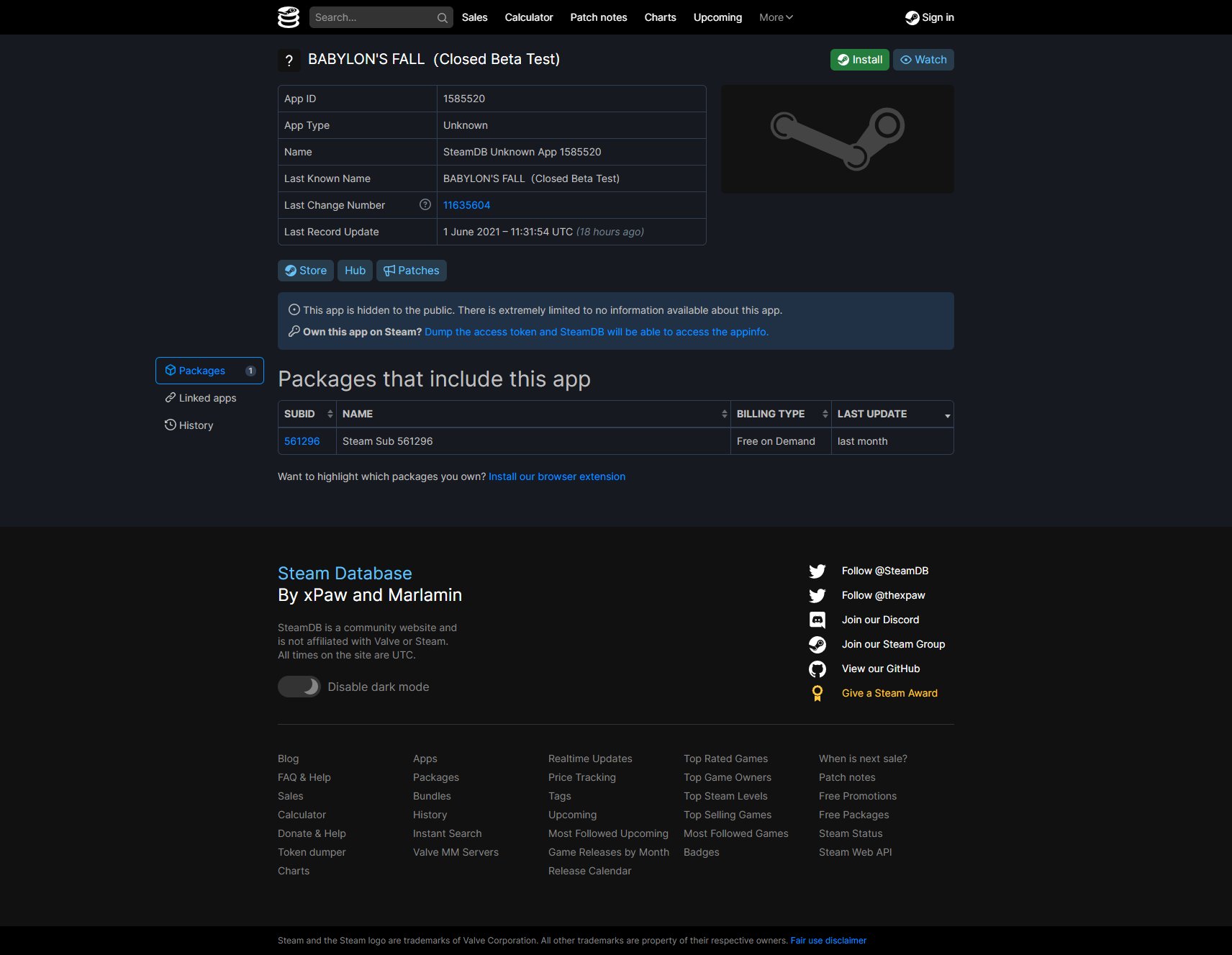 With E3 on the horizon, one can only assume that Square Enix is preparing to release at least a trailer for their upcoming project. Babylon's Fall's Closed Beta Process indicates that they are currently testing out the product with a limited audience and that the game is not only still under development but that players may get more news about it. Square Enix is set to take the stage during E3 2021, presumably to show off multiple games, from Final Fantasy XVI, Life is Strange: True Colors, and thanks to the new information, potentially Babylon's Fall. The game is set to be released on the Playstation 4 and on Steam at an unspecified date.
What do you think about this? Please let us know in the comments below.