Last week was terrific in terms of gaming. We got many games like Kingdoms of Amalur Re-Reckoning, Tamarin, Hotshot Racing, Bounty Battle, and Necromunda Underhive Wars. This week seems to be even better than the last one because many amazing games with great potential will be released this week, ranging from different types of AAA games and different types of indie games. This week is definitely gonna be the best in a while; hopefully, all of these games are great and find commercial success in the gaming industry.
Spelunky 2: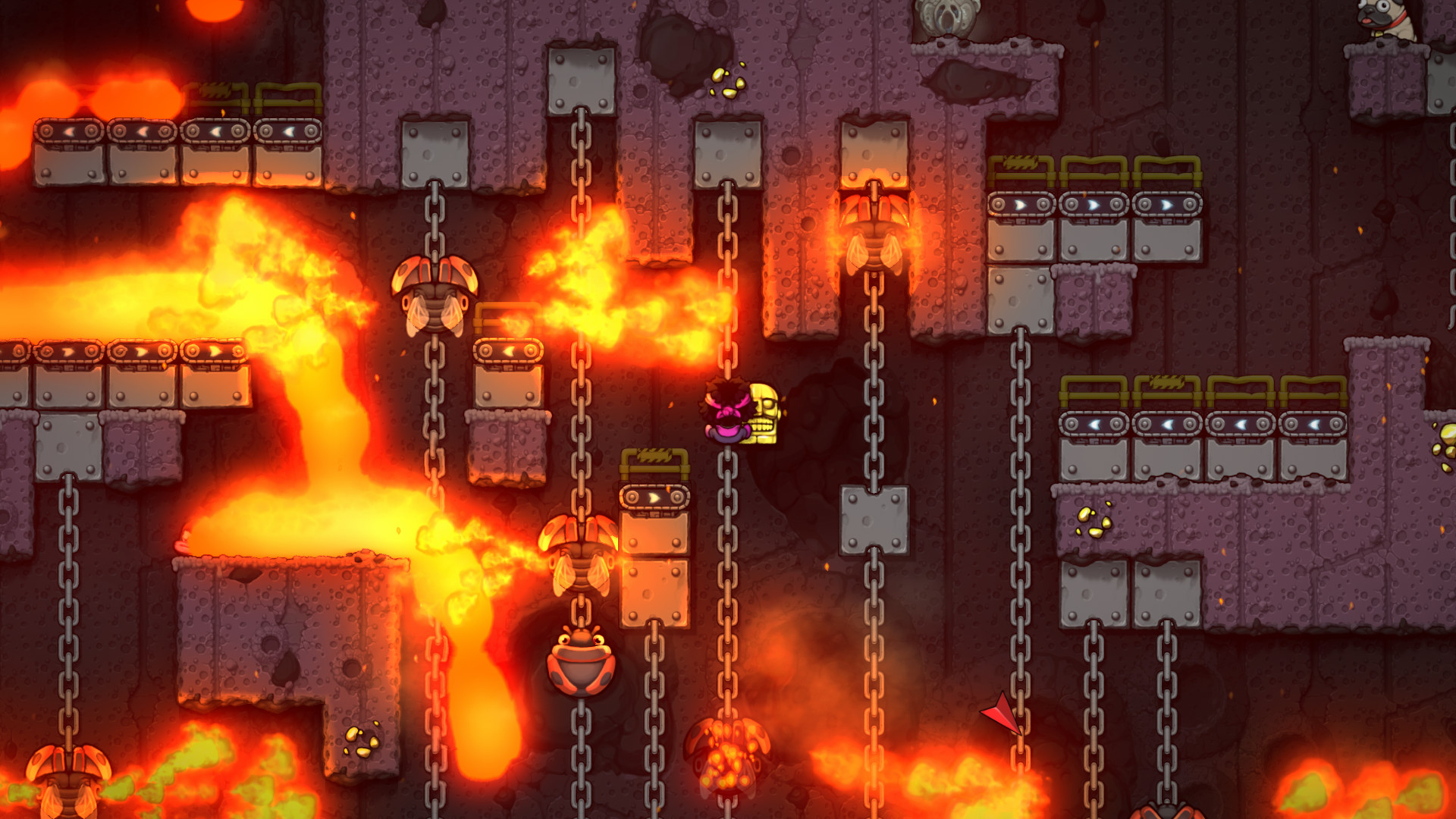 Spelunky 2 is the sequel to the critically acclaimed indie game Spelunky. It is set to release on September 15 for PlayStation 4. It's a timed exclusive it will come to PC later on September 29. It does have a Steam Store Page, so feel free to wishlist it for now if you are on PC and don't have a PlayStation 4.
Spelunky 2 tries to take the same experience from the original unique rogue-lite and tries to improve upon them. It will feature a huge adventure that is designed to satisfy both new and old players. In Spelunky 2, you will be able to meet the next generation of explorers as they will find themselves on Moon searching for their own family and treasures.
Spelunky 2 will feature a  way bigger world than Spelunky 1; it will have brand new areas, monsters, traps, and different types of items. It will also feature an extra dimension to make the world feel denser; it allows the players to access a second layer behind their normal playfield in Spelunky 2. Some of these might contain different ways to secrets like treasures, hidden passages, shortcuts, and other special places.
Spelunky 2 also has multiple ways through the ending, so your playthroughs can feel different. It will allow you to personalize your playthrough and add variety to it. You can also ride mounts in Spelunky 2 (like turkeys), which have special abilities. Your enemies can ride mounts as well, and the developers have also added New NPCs that you can either help, hurt, or ignore. You can do different things in each playthrough to make it feel like a unique story.
Store Pages:
Steam
Fight Crab:

Fight Crab is scheduled to release on September 15 as well. It is already out on PC. The version releasing on September 15 will be a Nintendo Switch Port.
Fight Crab is a 3D action battle physics-based game which will come to Nintendo eShop people will be able to download it on September 15
As mentioned before, Mastiff will publish Fight Crab by the developers of Calappa Games. Fight Crab combines giant crustaceans, weird weaponry, and claw to claw combat. The game itself is absolutely hilarious.
Key features:
 Players will be able to Claw through 7 Tutorial stages and a Campaign Mode with 34 stages spread out across seven chapters.
There are 23 types of playable Crab, 48 different weapons, and 11 unique battle arenas.
Fight Crab includes a variety of matchmaking options, including one vs. 1, 2 vs. 2, and both offline and online co-op and versus battle modes.
You will be able to Unlock special Skills like the fabled Kanihameha, the devastating Crab Copter, and more.
You can Level up your Crab, recruit new crabs, and purchase deadly new weapons – build the ultimate crab warrior.
You can also use the Nintendo Switch Joy-Con™ motion controls to manipulate limbs to punch, grab, and flip your way to victory freely.
Fight Crab on Nintendo Switch will also feature Photo Mode to capture, share, and immortalize epic confrontations and intense battles.
You can already buy Fight Crab on Steam or pre-order it on Nintendo Switch
Store Pages:
BPM: Bullets Per Minute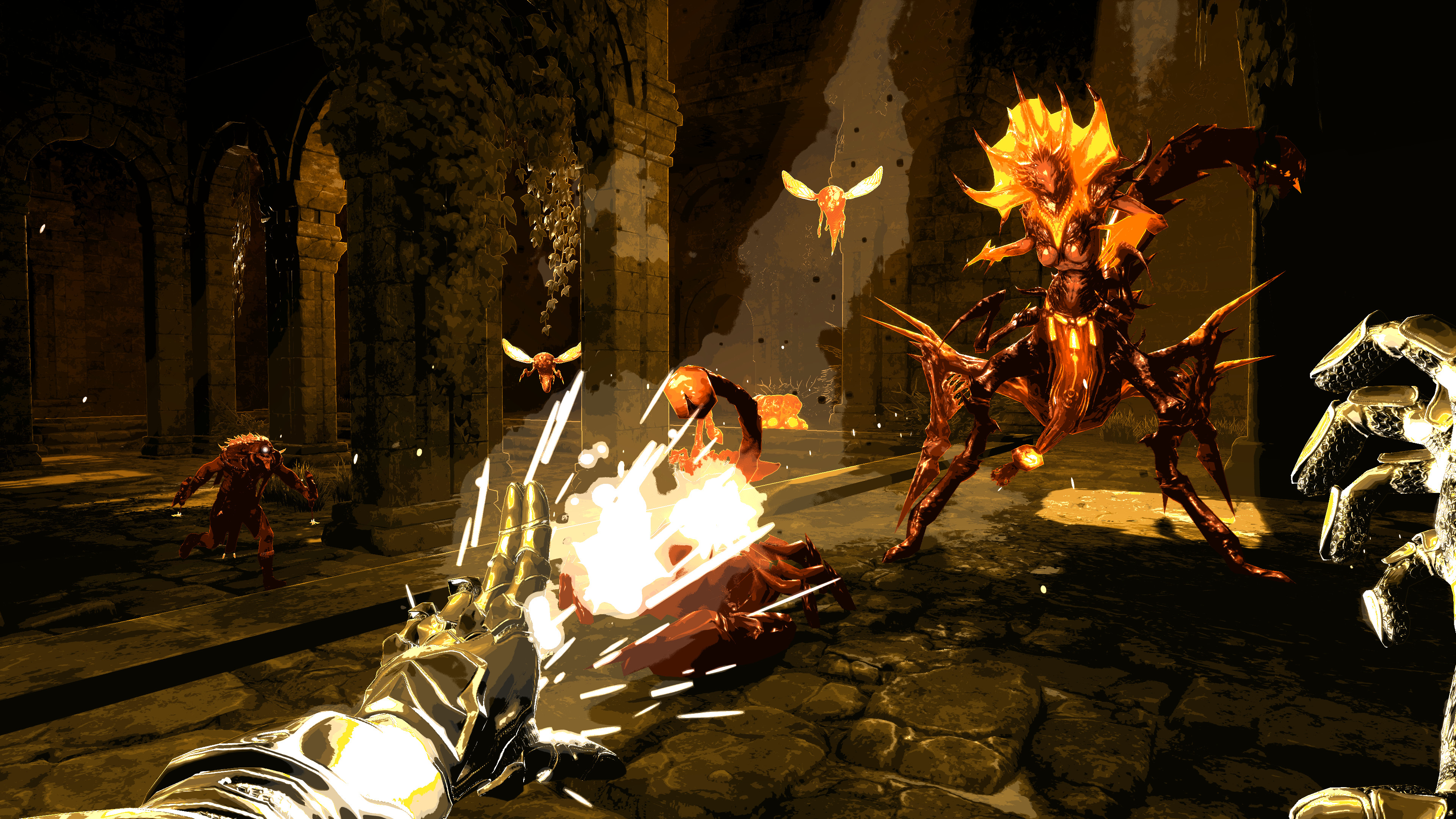 BPM: Bullets Per Minute is set to release on September 15 as well. It will only release on PC Via Steam.
BPM is an FPS inspired by doom. All of your actions in BPM and the actions of your enemies match with the beat of the music. It's a rhythmic shooter. Your enemies can perform a dance-like sequence of attacks to an epic rock opera. BPM was inspired by other retro shooters of the 90s too. It has fast, frenetic, and rhythmical gameplay. The devs have added double jump, dash, rocket jump, and bunny hop in BPM so you can evade your opponents in BPM your main target is to reach the end of randomly generated dungeons, collecting different weapons, abilities, and items every time you play these weapons and abilities can radically change the way you play which will make your playthroughs unique.
In BPM, you have to defeat seven bosses to reach the final boss. Every boss will move and attack in a different type of way. You will have to learn how to exploit the bosses to defeat them if you want to succeed. Some attacks will require you to jump over lava, dodge fast projectiles, and some to hold fast for a beat.
Store Pages:
Steam
Dog Duty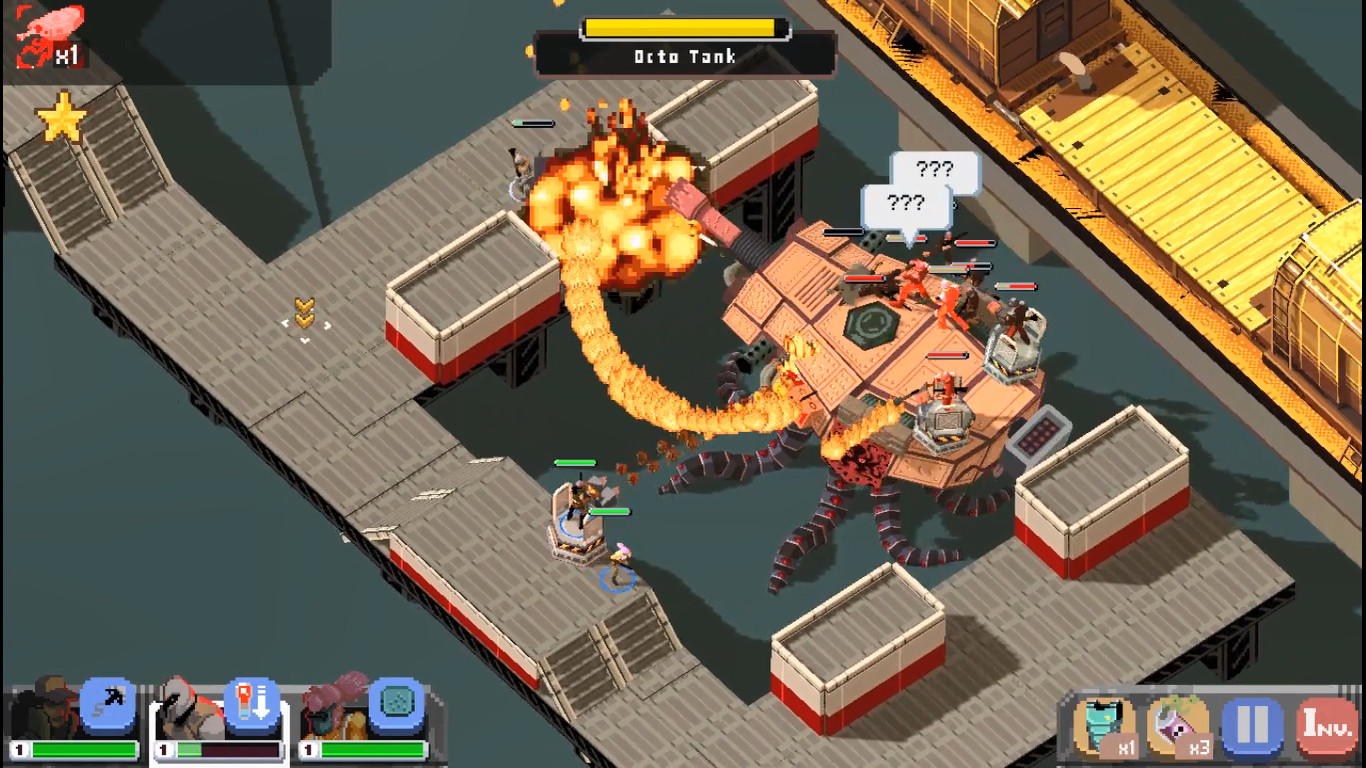 Soedesco announced that their Real-Time Tactics game called Dog Duty would release on September 17 for Nintendo Switch, Xbox One, PlayStation 4, and PC. In Dog Duty, you can control a squad of three characters and cause chaos you destroy installations and fight exotic and evil Octo-Army in an Open-World setting.
Dog Duty has taken inspiration from many classic games and TV series like Commandos and GI. Joe, they created characters based on the nostalgic memories from Developer Zanardi & Liza, Classic Villains like Mojo Jojo from the Power Puff Girls, and Dr. Eggman from Sega's Sonic The Hedgehog played a massive part in the development of the evil octopus army in Dog Duty. Octo-bosses that players have to fight in Dog Duty have the same characteristics the octopuses lend themselves well to powerful and unique creatures which bring a healthy dose of humor and a lot of chaos just like the villains from 80s and 90s series the retro graphics, upbeat music, and fast-paced Real-Time Tactics style provide it an old school feeling to the players.
The Store page is up on some platforms: Steam page, Xbox page, and Nintendo Switch.
WWE 2K Battlegrounds
WWE 2K Battlegrounds is scheduled to release on September 18 for Xbox One, PlayStation 4, Nintendo Switch, and PC
After the failure of WWE 2K20, the team behind the 2K series decided to take a small break to make 2K21/2K22 better. Saber Interactive decided to fill the gap of a WWE game. WWE 2K Battlegrounds is the spiritual successor of WWE All-Stars. WWE 2K Battlegrounds will feature an arcade-style action and over the top Superstar designs with unique environments and moves. They have decided to focus on social pick-up-and-play fun, but with plenty of depth for those who want to get way into it even if you are a casual gamer and are learning the games or a passionate fan for all the action. It is a new way to enjoy the action.
WWE 2K Battlegrounds also features a comic-book style story campaign and all of your favorite WWE Superstars.
Store Pages:
Crysis Remastered
Crysis Remastered is set to release on the same day as WWE 2K Battlegrounds for Xbox One, PlayStation 4, and PC
It was also developed by Saber Interactive. Hopefully, it will be technically impressive just like the original version of Crysis was it would feature "high-quality textures up to 8K resolution, Global Illumination (SVOGI), state-of-the-art depth fields, new light settings, motion blur, ray tracing and much more,"
Crysis Remastered will also feature Ray Tracing on PlayStation 4 Pro and Xbox One X. This has never been done before on these consoles. It seems like a technical achievement; hopefully, it turns out well.
Store Pages (aren't up)
Super Mario 3D All-Stars
Super Mario 3D All-Stars collection is gonna release on September 18 as well.
It will feature an upgraded version of Super Mario 64, Super Mario Sunshine, and Super Mario Galaxy on Nintendo Switch. All of these games are considered classic, and some of the best platformers ever made. Hopefully, there are some big changes in this port.
It's already short on supply, so we would recommend you to get it digitally. "We have just been notified of our allocation of Super Mario 3D All-stars (Nintendo Switch), and it is woefully short. This is very disappointing, and it is with great regret that we have to inform you that we will be unable to fulfill your order on the day of release. Further, as Nintendo and their UK distributors are unable to give us any reassurance that more stock will become available after release, we have taken the regrettable decision to cancel all orders." -UK Retail Store
Store Pages:
Nintendo Switch
What do you think? Please let us know in the comments below.